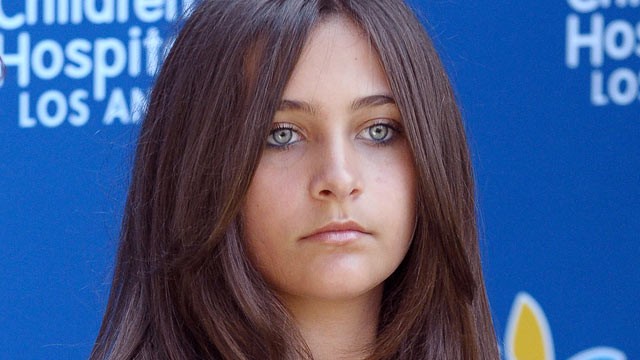 Michael Jackson made his children wear masks so they would not be recognized without him, and could have some kind of a normal childhood unlike his own, the late star's daughter Paris said.
In only her second public interview, the 13-year-old said she didn't understand why she and her siblings Prince and Blanket were being forced to cover their faces when they were young.
"I was really confused. I didn't get why I was wearing a mask. But I understand it now — why my dad would want our faces to be covered," she told talk show host Oprah Winfrey, in an interview to air Sunday.
"When we went out without him we wouldn't be recognized," she added, saying the ploy enabled them to enjoy trips to places like Chuck E. Cheese and Toys R Us without attracting attention, when their father was not with them.
She continued: "He told us that when he was younger he didn't really have a childhood. He would always be stuck in the studio singing while the kids were out playing. He wanted us to have that."
"Our dad was a really normal father when he was with us. We would get grounded if we did something bad," she said.
Paris, who was 11 when Michael Jackson died on June 25, 2009, is making her acting debut in a live action/animated film called "Lundon's Bridge and the Three Keys," based on a famous book series for teenagers.
Last October she appeared on stage with older brother Prince Michael, now 15, and Blanket, now 10, at a tribute concert for their father in Cardiff, Wales.
Jackson's ex doctor, Conrad Murray, was jailed for four years in November after being convicted of involuntary manslaughter over the singer's death from an overdose of powerful sedatives, prescribed to help him fight chronic insomnia.
Paris famously cried at her father's funeral, but managed to speak through her sobs: "Ever since I was born, daddy has been the best father… you could ever imagine…. And I just wanted to say I love him… so much."