T-Pain is all over the place and has worked with dang near everybody. But one of his most memorable experiences is sure to be working with the King of Pop, Michael Jackson.
In a recent interview with Voice of America (voa.com), T-Pain recounts being told that Jackson wanted to meet him.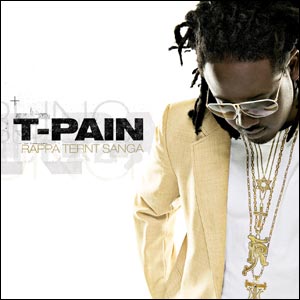 "It was great just meeting Michael Jackson. Just them calling saying, 'Hey we got to push your studio time back because Michael Jackson wants to meet you.' Just that moment right there was the highlight of my life," he told VOA.
The 22 year old T-Pain, originally from Tallahassee, Florida, has both written and produced top hits for other artists.
T-Pain is nominated for 4 Grammys at the upcoming Grammy 2008 awards.
Check out T-Pain in Chris Brown's 'Kiss Kiss': {youtube}JTt__CcavGI{/youtube}
-MJEOL