Famous Korean artist BoA is set to make her American debut. In her press conference, she says she always listens to Michael Jackson's music and watch his music videos all the time.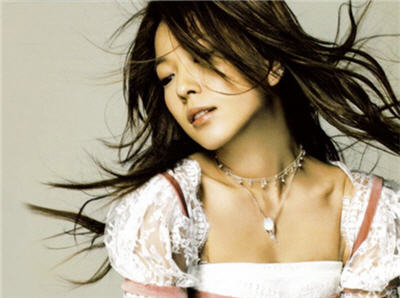 BoA also says she's learned a lot of dance moves from his music videos. She also says she would really love to work with the King of Pop at least once. She, and every other artist in the world!
VIDEO:
BoA is a Korean artist but she's also very famous in Japan as well (and can speak Japanese as well as English).
Michael Jackson's music and style is a huge influence on many artists not only in this country but also around the world.
BoA isn't the first Korean artist to talk about their MJ influence. Members Micky Yoochun and Yunho from the gigantic Korean group DBSK (Dong Bang Shin Ki) have also expressed their adoration for Michael Jackson.
I think it's always so hard for someone from another country to break big in the United States if they can't speak english without any accent at all. It's quite a hateful thing I've only recently noticed because of my own growing interest in music by non-American artists.
I wish her much success.