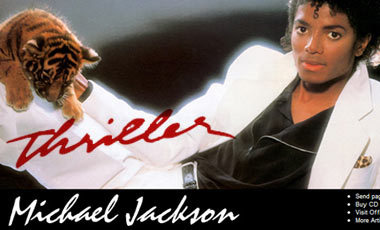 Millions lusted after her. Just as many envied her.
Twenty-five years ago, Ola Ray bagged a dream job, and a piece of history, by landing the role of Michael Jackson's blushing love object in the video for "Thriller."
Today, with "Thriller" bound for a new life as a Broadway musical, the 48-year-old Ray lives quietly as a stay-at-home mom in Sacramento, Calif.
She made little money from the clip and scored only a few major acting jobs in the last two decades.
"Everyone thinks I made millions," Ray told the U.K.'s Sunday Mirror recently. "But I don't care. … I wouldn't change a thing."